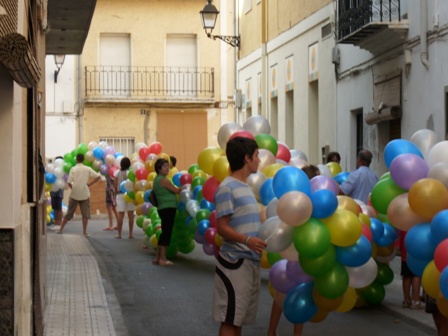 Citizen mailbox
Your opinion matters to us.
Get in touch with us and let us see your complaints and suggestions. Let's make this a better place together.
(*) In accordance with organic law 3/2018 LOPD-GDD and with the European regulation RGPD for the protection of personal data, personal data is respected and cared for. As a user and citizen you should know that your rights are guaranteed.
Job Website
The portal has different sections aimed at companies, entrepreneurs and job seekers. Likewise, it will collect information on job offers in the public and private sectors and, in addition, the programming of courses and training activities in the counties.
People looking for work can consult the job offers available in the Mancomunitat de l'Alcoià i el Comtat or filter them by each of the municipalities that comprise it and that do not have their own employment portal.
Land Bank
If you are a restless person and want to collaborate with the agrarian revitalization of Beniarres, you can sign up at I WANT TO COLLABORATE WITH THE LAND BANK. We have created a support group for all scheduled activities, and we will invite you to coordination meetings so that you can participate and propose initiatives related to education and the environment, healthy eating and agro-ecological production.
Barranc de L'Encantà
According to the story, and the truth may be, a very pretty lady went out to a lumberjack. He showed her a silver necklace with a diamond and a ruby: "What do you want, jewel, or do you love me more?" He replied that the jewel: " you will always be miserable, in that high rock I have an enchanted palace. You will never be happy, if you had wanted the fortune there for me, it would have been the two of you " poor stays the same. If you liked this saying, don't miss it, which is the true story of the barranc de l'Encantà.